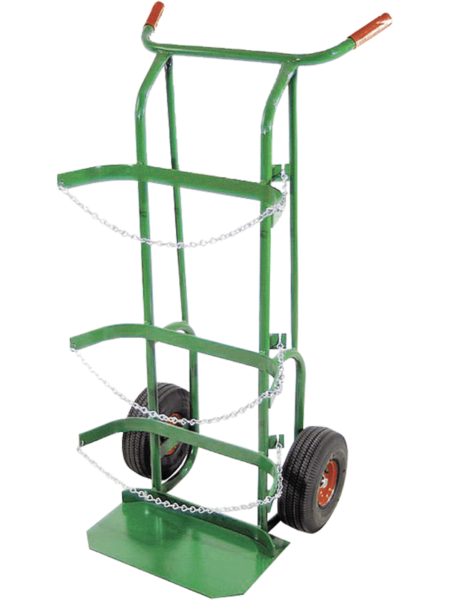 In the world of welding, significant emphasis is often placed on protective gear and welding techniques. However there is one critical component of welding that is overlooked. That is, welding cart safety. In this blog post we will explain different reasons why welding cart safety matters and share some tips with you. Again, these safety measures are essential to ensure your safety and those around you.
Why Welding Cart Safety Matters
Organization
Organization is super important when on the job. A well organized welding cart keeps you welding equipment easily accessible and minimizes accidents. This is important because there is nothing worse than having your equipment scattered all over the place. Not only will this make your job more difficult when it comes to finding what you need but you also run the risk of tripping over something and hurting yourself.
Fire Prevention
A job in welding involves extreme heat and sparks. So a well designed welding cart will have fire resistant materials to protect gas cylinders and prevent any mishaps. If there is no safety measures when it comes to welding carts it could lead to tragic fires.
Gas Cylinder Security
When it comes to gas cylinders its important to properly secure them on the welding cart to avoid any potential leaks or explosions. So proper welding cart safety measures are important because if not you risk the chance of hazardous leaks and explosions which will affect not only you but those surrounding.
Mobility & Stability
A welding cart should be super easy to move around. It should also be really stable. These characteristics are essential to prevent any accidents by an unstable welding cart.
Safety Tips
Regular Maintenance
Make sure to regularly inspect your welding cart. Check for unstableness, damaged wheels. loose bolts and etc. If you notice anything weird please make sure to address the issues promptly. Don't risk your safety.
Fire Safety
Purchase only welding carts made from fire resistant materials and avoid any nearby flammable materials. This will ensure fire safety on the job.
Clean Environment
Make sure your environment is clean. Having a cluttered work environment is super hazardous! You risk tripping and hurting yourself.
Conclusion
All that said, welding cart safety should be a top priority for welders of all levels. By simply recognizing the importance of welding cart safety you can help reduce the risk of accidents, creating a safer and more productive welding work environment.
If you have any questions on welding cart safety or are interested in our welding carts please feel free to reach us through our online contact form or by phone  at (877)721-7211.